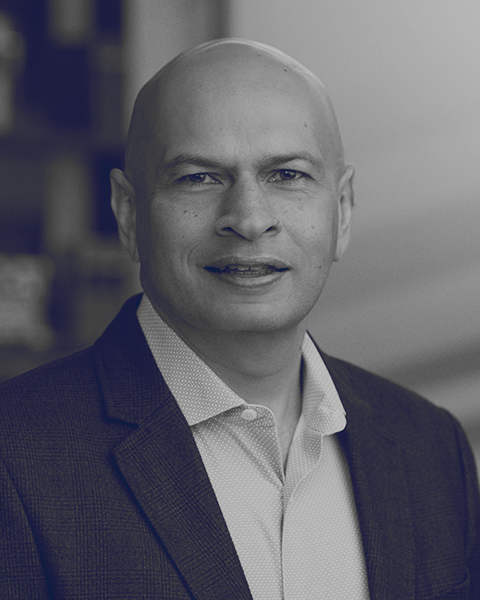 Rajeev Mehta
Co-Founder & Partner
Raj Mehta is a Co-Founder & Partner of RECOGNIZE. Prior to RECOGNIZE, Raj spent 22 years at Cognizant Technology Solutions where he held various senior management positions. Most recently, Raj served as President of Cognizant from October 2016 until April 2019, responsible for the company's overall P&L and leading the company's global industry, geographic business units, consulting, Digital Business, and Digital Systems & Technology practice areas. During his tenure at Cognizant, Raj also served as Group Chief Executive Officer – IT Services from 2013 to 2016 and Chief Operating Officer from 2007 to 2011. Raj began his career at Deloitte & Touche and General Electric Information Systems. Raj received an M.B.A. from Carnegie Mellon Tepper School of Business and a B.S. in Business Management from the University of Maryland.
Raj currently serves on the board of directors of Ciklum, QualiTest, Revature, and Hexaware. In addition, he previously served on the board of directors of Andela.
Connect with us.
We help entrepreneurs operationalize and accelerate their vision.
CONNECT